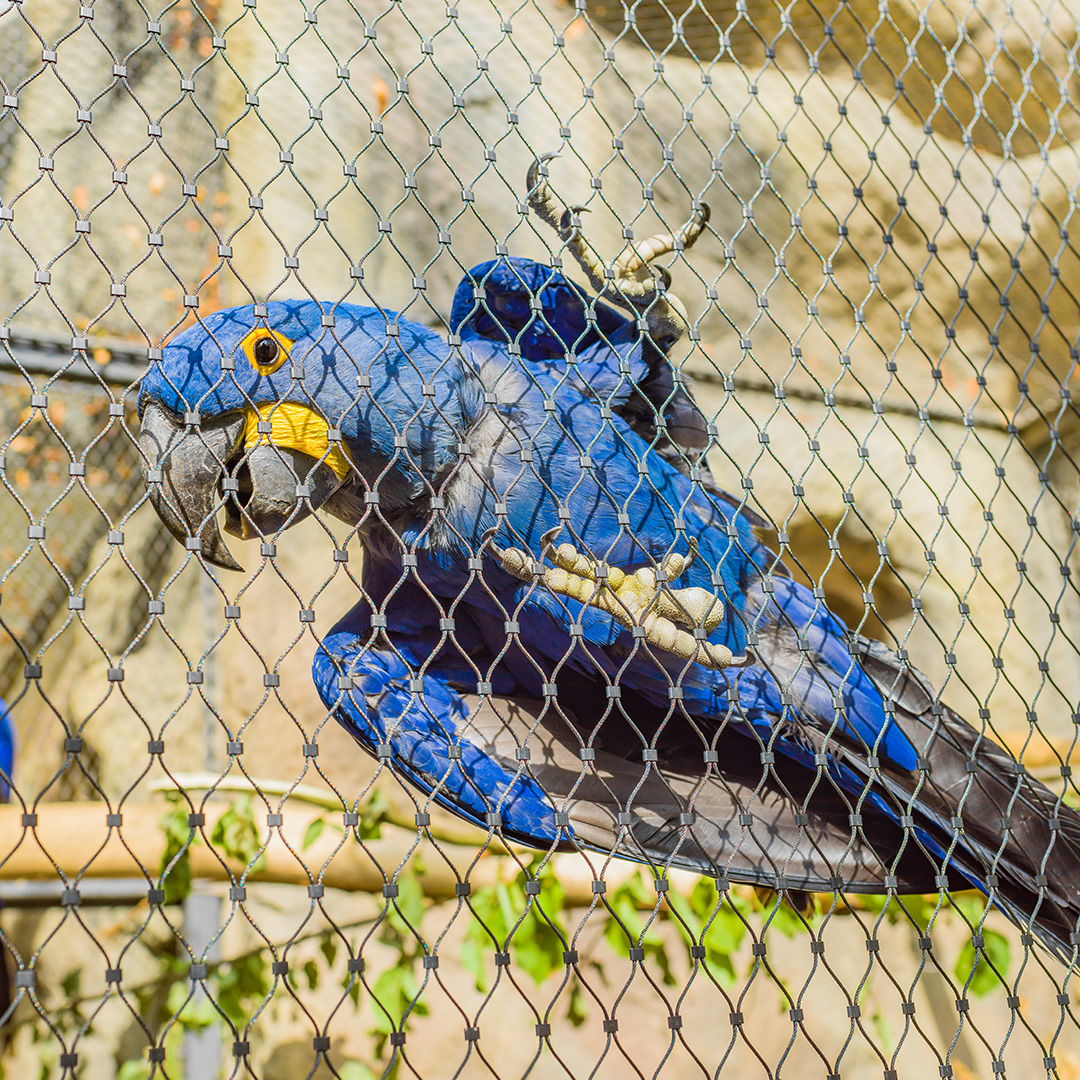 NEAR-NATURAL HABITAT
FOR MAN AND BIRD
Improved animal welfare, increased attractiveness and the promotion of ecological sustainability are part of the modern self-perception of zoological gardens.
This includes the creation of near-natural, animal-friendly facilities and the commitment to species protection as well as the almost barrier-free experience for zoo visitors.
MAXIMUM FREEDOM OF MOVEMENT
In order to prevent birds from escaping and native species from entering from outside to inside, mesh with individual mesh width is used.
Due to the mesh's high stability and 3-dimensional plasticity, wide spans can be realized with only a few pylons, and in most cases without intermediate tensioning cables, thus offering maximally large flight zones.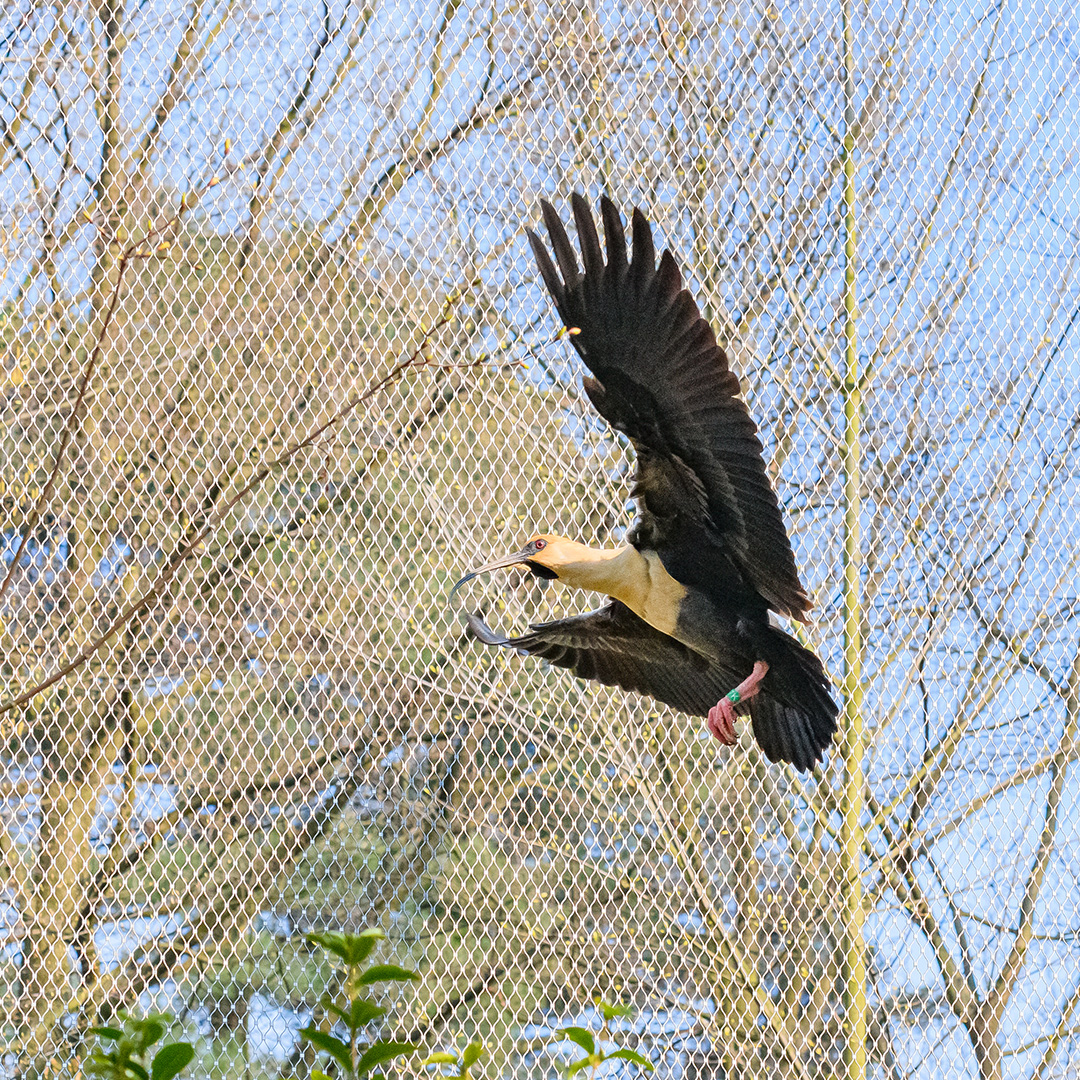 CREATIVE SOLUTIONS FOR ALL KINDS OF BIRDS
Black X-TEND stainless steel mesh visually blends with the surroundings and provides an almost unrestricted view of the birds.
During planning, construction and assembly, care is taken to ensure that the mesh structure does not have any openings that are larger than defined. This also applies for the ground connection, which is being planned and executed with utmost carefulness.