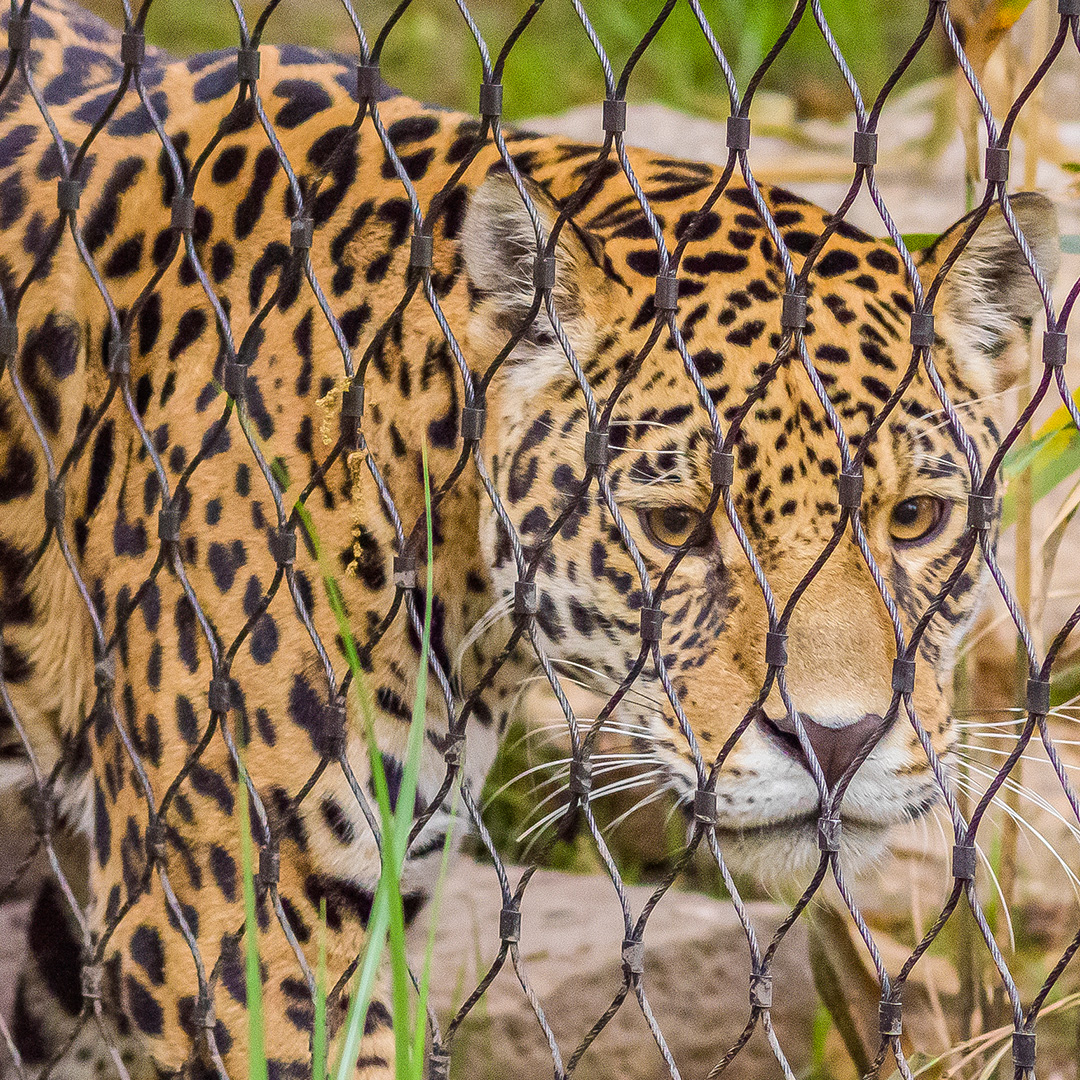 AUTHENTIC VISITOR EXPERIENCE
Predatory animals are both fascinating and dangerous. For this reason, safety is a top priority in the construction of their enclosures, as is the most species-appropriate design possible.
Spacious and varied enclosures with plenty of possibilities for the animals to retreat have to be designed bearing the characteristics of the animals in mind. Mesh width and cable diameter are selected according to the size and weight of the animals.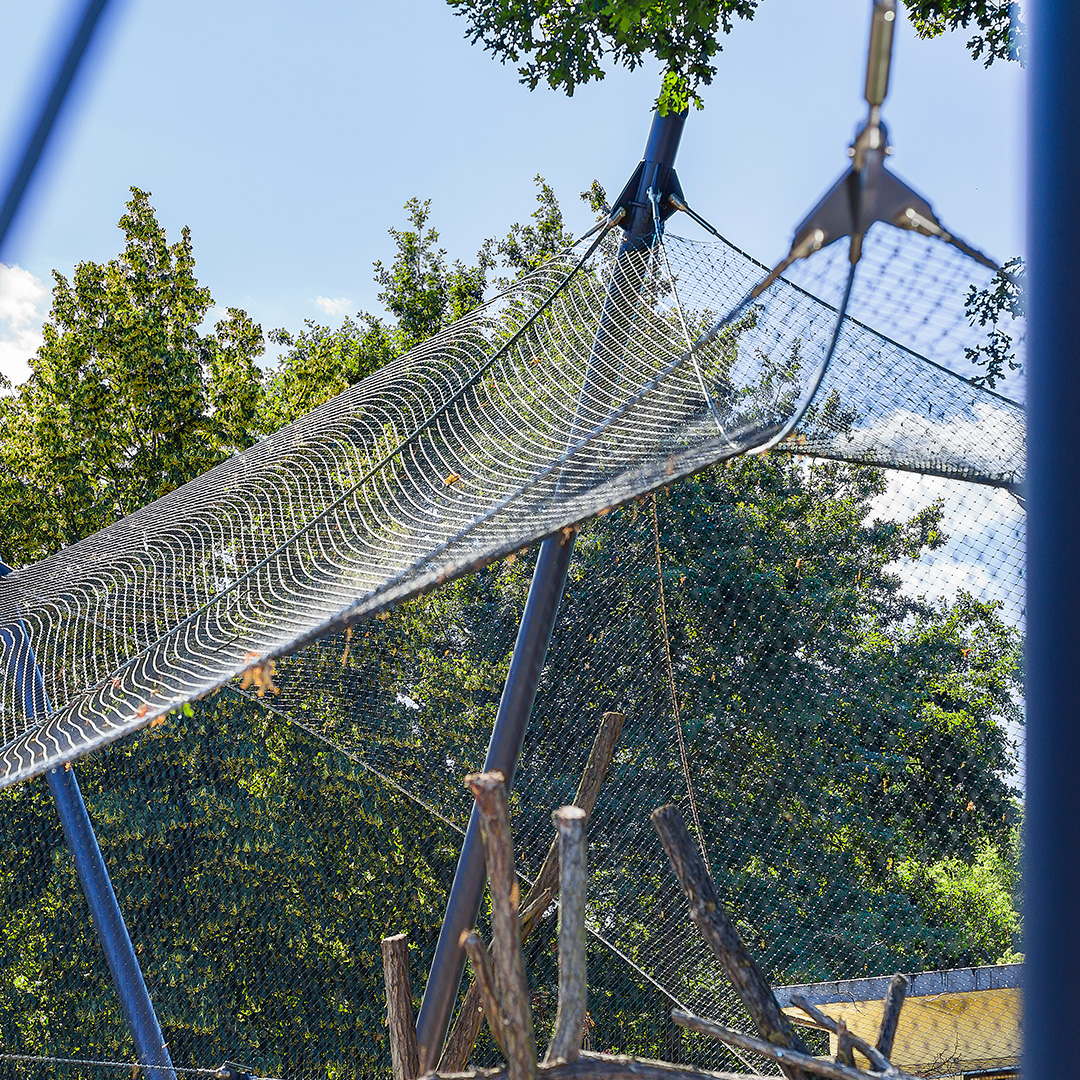 A LIFE LIKE IN THE SAVANNAH
Predator habitats with streams, ponds and climibing opportunities as well as elevated platforms for lounging or as viewpoints correspond to their natural environment.
X-TEND stainless steel cable mesh is particularly suitable for such outdoor enclosure architecture. Recesses in the roof mesh construction make it possible to integrate existing trees and forests into the structure.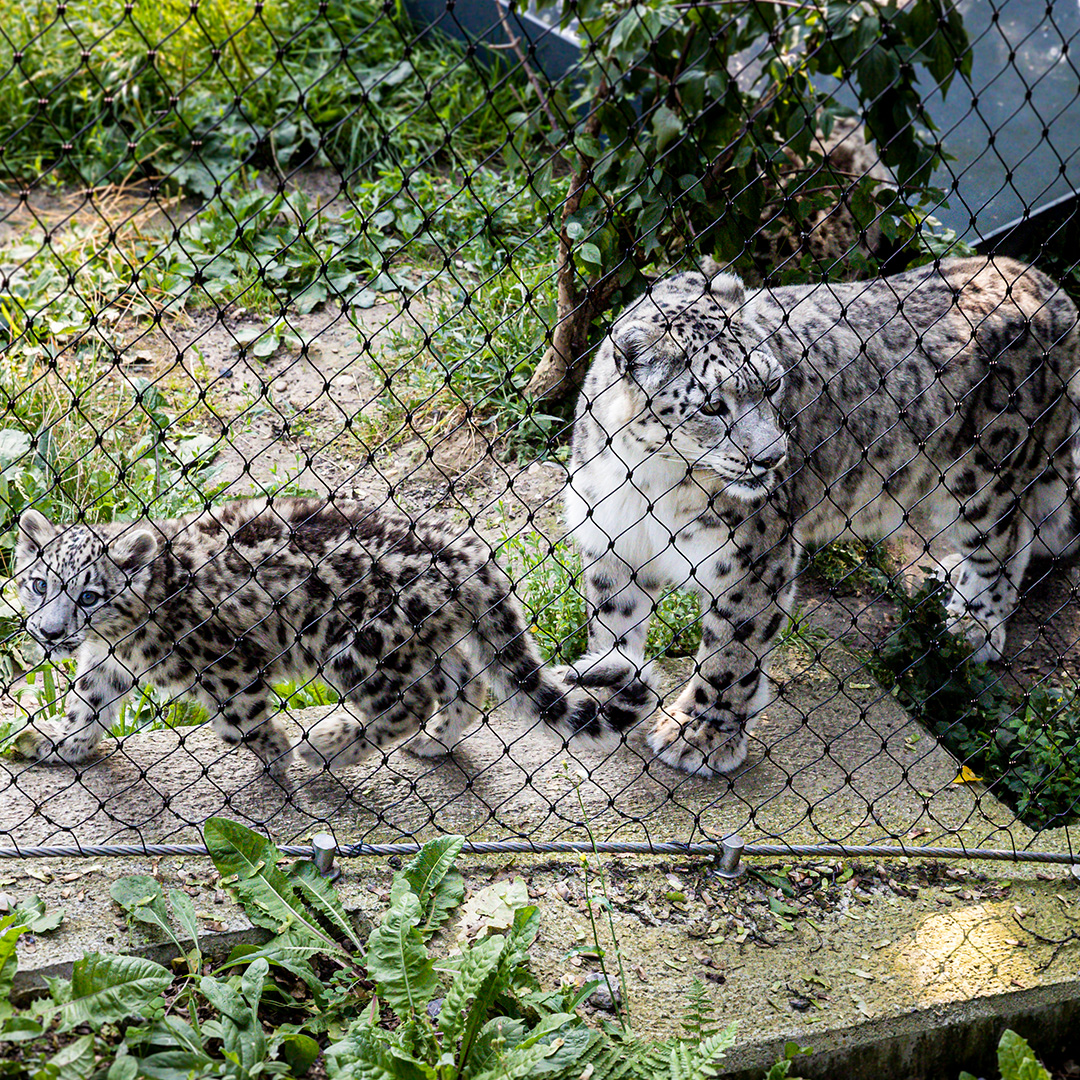 VISITOR EXPERIENCE WITH A HIGH LEVEL OF SECURITY
It is virtually impossible nowadays to spot predators in the wild. It is therefore all the more important to breed them in zoos The conditions under which they are kept have steadily improved in the last few years. The X-TEND zoolutions from CARL STAHL ARCHITECTURE, these timid animals can enjoy spacious enclosures with interesting geometries and adequate retreat areas.
The blackened stainless steel cables merge into the background as far as possible. The stainless steel mesh look as good as invisible. Visitors can experience the fascination of rare big cats close-up in absolute safety.